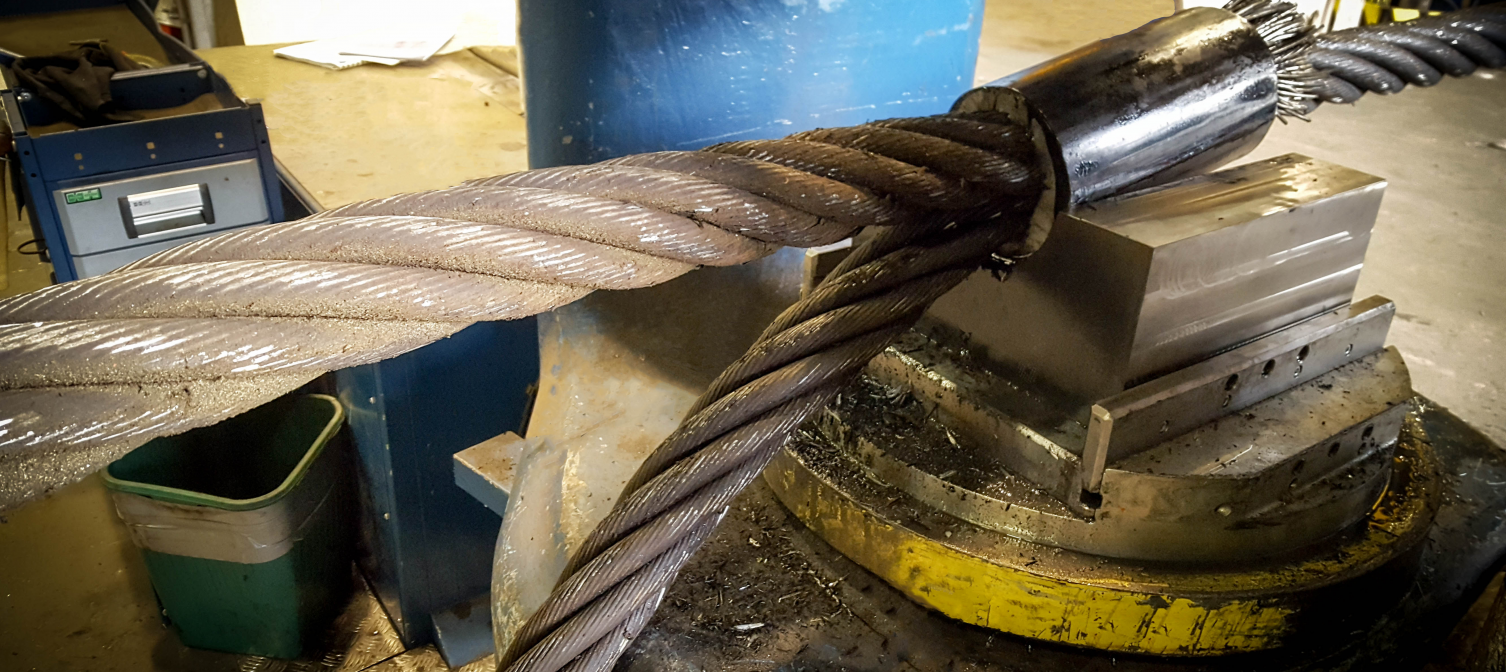 18 Mar

All about the carbon steel turn back ferrule

March 18, 2020
All about the carbon steel turn back ferrule
A trend in slings is the carbon steel turn back ferrule termination. This termination is gaining popularity for its safety and suitability for harsh conditions, such as amid corrosion or high temperatures.
More efficient and less labour demanding method
The benefits of this termination are similar to those of Veder-Lok, however the steel turn back ferrule has been gaining traction on the Flemish eye steel ferrule-secured termination method as it is a more efficient and less labour demanding process than that of its hand-spliced counterpart.
The carbon steel turn back ferrule termination has proven particularly popular for our Norwegian base, as it has become a staple of subsea and offshore installations in Northern Europe. Testing results for this termination indicate a termination efficiency of 90% or higher on all sizes. The ferrules can be used on high tensile ropes and supplied from 13 mm to 90 mm in accordance with EN 13411-3:2004.
Per the specifications of NORSOK standard R-002, ferrules are required to have a tapered end as opposed to their standard cylindrical shape. This is to further the safety of the ferrule as, when completed with a sharper edge, it may present a danger to personnel by getting caught in objects in its surroundings. Thus, we utilise the Multicone: an additional pressed component, developed by Talurit, to provide the tapered end as required. This addition does not alter the termination efficiency and solely provides this rounded edge to ensure the utmost safety for you and your team.
Largest swaging machine on Norwegian soil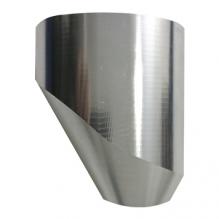 Hendrik Veder Group have been producing slings in accordance with several industry standards for decades. We are type-approved manufacturers of DNVGL-ST-E271 and DNVGL-ST-E273 slings and assemblies. Not only this, but our type approved slings also comply with standards like NORSOK R-002 and DNVGL-ST-N001, meaning you can be certainthat slings from Hendrik Veder Group will ensure safety and longevity for your project.
If you are facing a project in which the use of versatile and safe slings are needed or you would like more information regarding the steel turn back ferrules, please contact us.