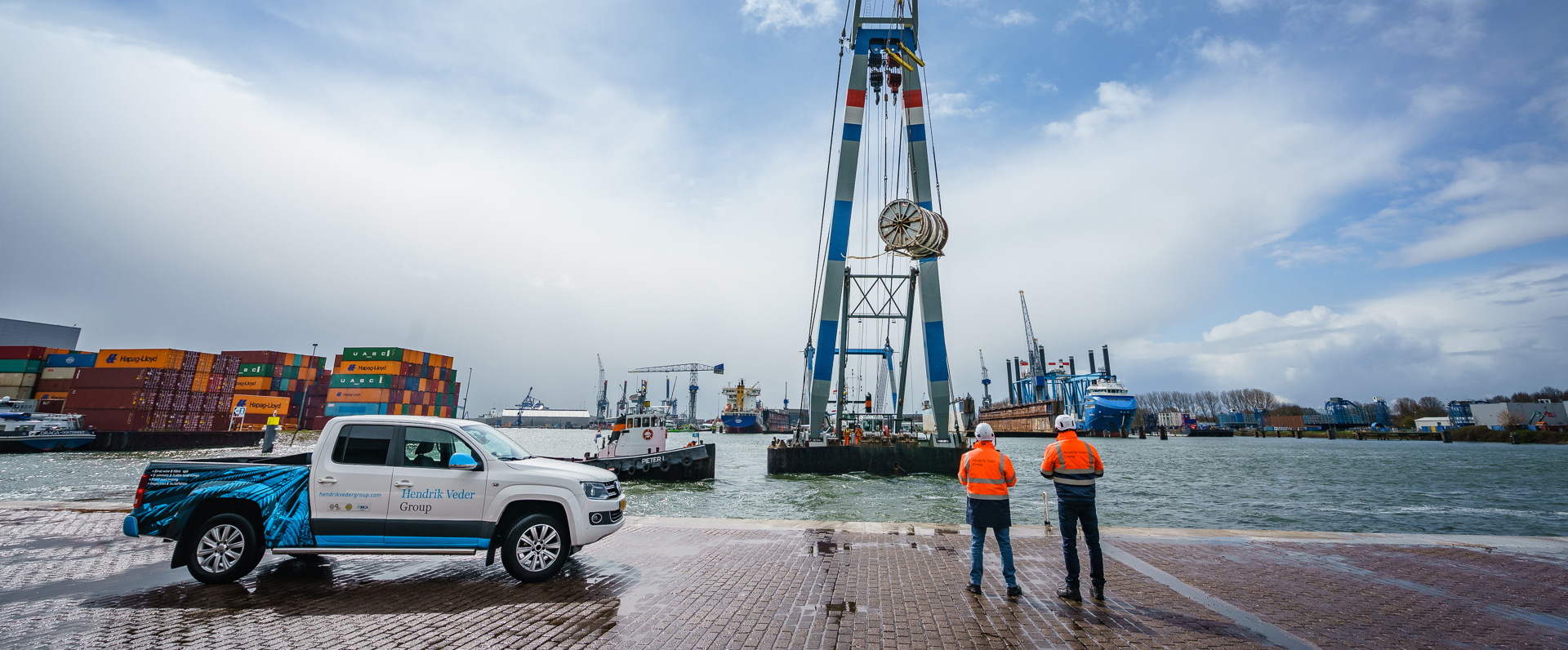 20 May

Hendrik Veder Group helps Saipem with offshore project in Baltic Sea

May 20, 2021
Boosting sustainability by reusing lifting equipment
Hendrik Veder Group helps Saipem with offshore project in Baltic Sea
Saipem, a service provider in the oil and gas industry, has been commissioned with an offshore project in the Baltic Sea. The project involves using ships to lay an underwater gas pipeline of around 275 kilometres in length. Hendrik Veder Group is helping Saipem to refurbish lifting equipment that it already owns, so that it can sustainably reuse that equipment during this project. It is the mission of Hendrik Veder Group to help maritime and offshore companies lower their costs and operate more sustainably.
A 275-kilometre gas pipeline
The 275-kilometre gas pipeline will be laid on the seabed, traversing the maritime zones of Denmark, Poland and Sweden. It will require around 23,000 segments of pipeline. The individual segments will be welded together and laid on the seabed or buried underground. The project will last for around two years.
The offshore infrastructure terminates on dry land, where it intersects with the onshore pipeline several hundred metres from the shore. For the offshore project, Saipem is using three of its ships: the Castorone, Costoro Sei and Castoro 10.
Sustainable use of lifting equipment
To link the ships together at sea, Saipem is using a previously used 96 mm steel wire rope, 1,900 metres in length. The steel wire rope and reel, which weigh more than 75 tonnes, will be delivered at the quayside by Hendrik Veder Group using the floating sheerleg Matador, which belongs to Bonn & Mees.
The steel wire rope has been recertified and trimmed to lengths of 150 and 1,000 metres. The 150-metre ropes will be used for connecting anchors from the Castorone, while the 1,000-metre ropes (connected to a winchline) will be used to connect this to the ship. The certifications guarantee that Saipem can work safely with these ropes. They also extend the life cycle of their steel wire ropes, which is more sustainable and cost-effective.
Hendrik Veder Group helps companies maintain an accurate view of which lifting equipment they have in inventory. This asset management approach lets companies see at a glance which equipment they have in stock and what condition it is in. Hendrik Veder Group supports companies with storage, certification, reuse and maintenance of ropes and lifting equipment, offering safety, expertise and professionalism.