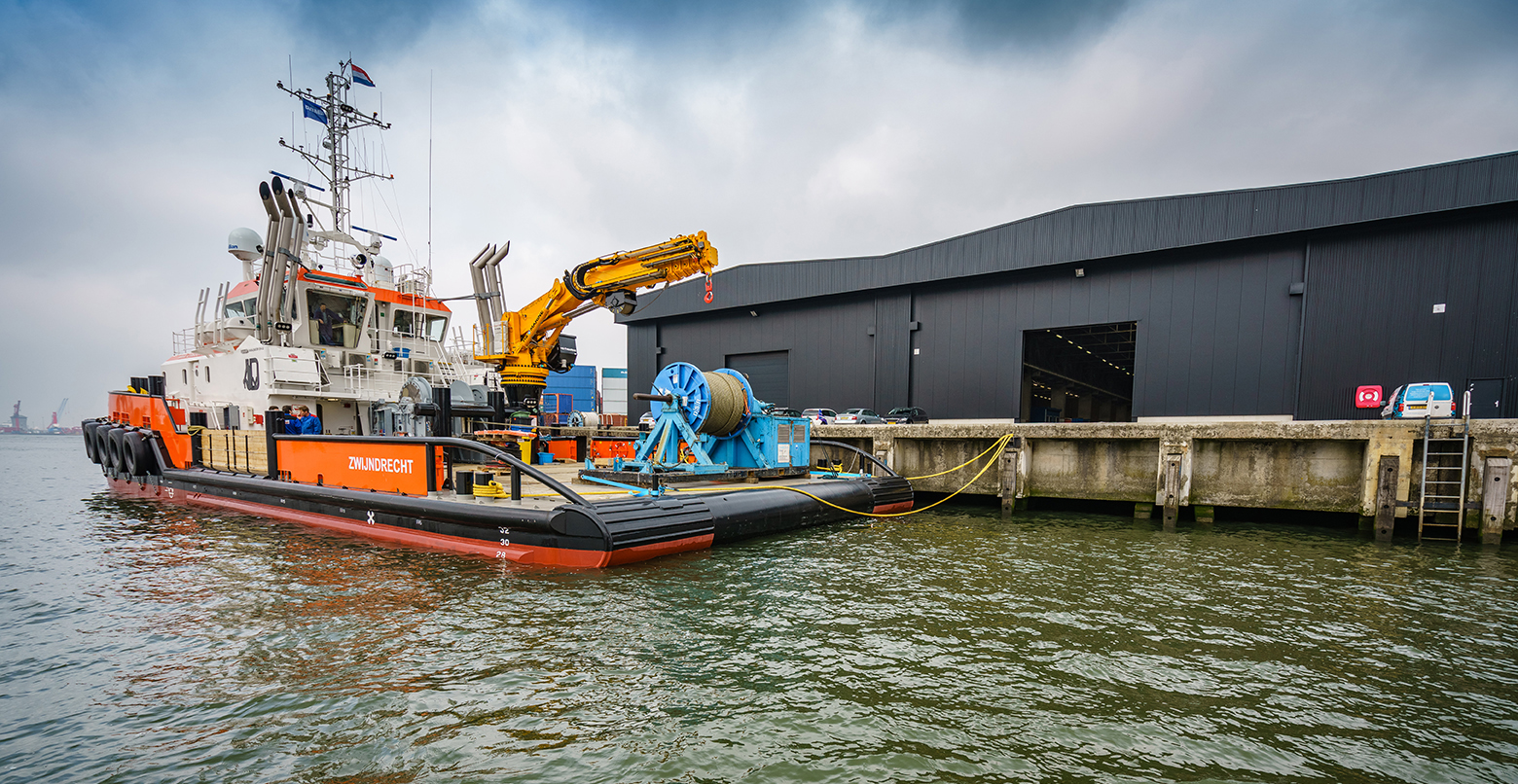 20 Jul

Hendrik Veder Group supplies ropes and lifting equipment to Herman Senior
Hendrik Veder Group supplies ropes and lifting equipment to Herman Senior for its Shoalbuster 3514
With 60 tonnes of bollard pull, this working platform is built for highly effective towage.
Herman Senior has expanded its fleet of specialised vessels to include the Shoalbuster 3514. This large working platform has over 60 tonnes of bollard pull, making her an extremely effective asset for anchor handling. Rotterdam-based company Hendrik Veder Group was chosen to be the exclusive supplier for the new ship's towing, mooring and lifting equipment.
'Our reliable work boats have to be capable of successfully completing projects at sea so that companies can meet their deadlines. We are really looking forward to working with our new Shoalbuster 3514, the Brutus. With 60 tonnes of bollard pull, we know she is going to be a versatile, dynamically positioned ship, suitable for a wide range of tasks, including in shallow waters, just as the clients of Herman Senior expect', says Jack van Dodewaard, Director General at Herman Senior.
Hendrik Veder Group supplies ropes and lifting equipment
The Brutus is the first DP2 Shoalbuster ever built by Damen Hardinxveld. She sailed directly from Damen to the Hendrik Veder Group pier in Eemhaven, the Netherlands, where she was fully outfitted with towing, mooring and lifting equipment. Herman Senior benefited from the specialised expertise of Hendrik Veder Group and its ropemaking subsidiary, G. van der Lee. With its one-stop shopping model, Hendrik Veder Group served as a full-service supplier to Herman Senior, first consulting with them and then supplying and installing all the necessary towing, mooring and lifting equipment.
One of the special features of this project was that the towing line for the aft winch was spooled using a custom-build spool kit. This challenge required specialised expertise from the highly qualified experts at Hendrik Veder Group to ensure that the ship could effectively achieve its 60-tonne bollard pull capability.