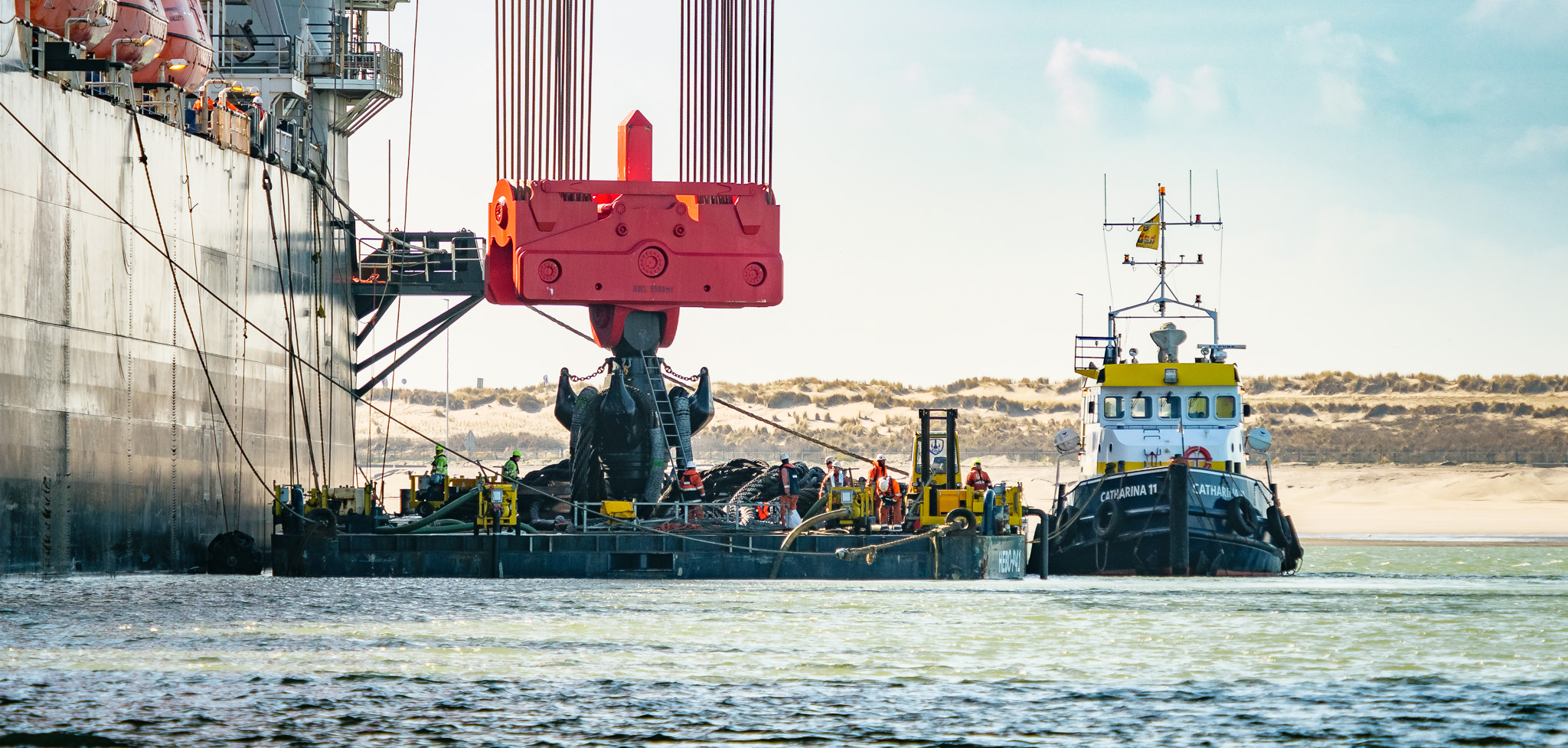 20 Mar

Hendrik Veder Group simplifies testing with its new plug & play concept

March 20, 2020
Hendrik Veder Group simplifies testing with its new plug & play concept
Hendrik Veder Group announces that it has used its full-service solution to test a tub-mounted crane with a hoisting capacity of 5,000 tonnes on board the Allseas Pioneering Spirit. The crane passed the test, lifting successfully at 10 percent overload (5,500 tonnes). The 475-year-old company now supplies its customers with a full-service, plug & play testing concept. The rigging and pontoons are custom-built for testing purposes and reusable, making testing cost-effective and sustainable.
Full-service testing from Hendrik Veder Group
Hendrik Veder Group has positioned itself as an all-around service provider in the field of hoisting-equipment management. Pieter Modderman, the General Solutions Manager for the company, says, 'We help companies get more out of their hoisting equipment by managing, maintaining, testing and certifying their existing inventory. This is more sustainable and more cost-effective.'
The company also offers consultancy services in the field of smart, effective and cost-effective load-test programmes for cranes. These programmes are fully compliant with all classification society regulations. 'The rigging and pontoons are all custom-built for testing purposes and are reusable for new test projects. This concept has been successfully tested with loads ranging from half a tonne to 5,500 tonnes', says Modderman.
Hoisting plans designed in advance
The service works as follows: Hendrik Veder Group designs rigging and ballast plans in advance and presents them for approval by the client, the classification society and insurers. The test pontoon is completely set up before actual testing commences. According to Modderman, 'This is another area where Hendrik Veder Group makes things easier for our clients. Thanks to our long-term partnership with HEBO, we can use specially designed testing pontoons to ensure that every component is fully coordinated. We offer our customers a ready-made testing assembly, so they can focus on their core business, without having to spend time assembling and disassembling the testing pontoon and the rigging.'