26 Jan

Meet the Team: Bertwin Zonneveld, Managing Director UK

January 26, 2023
Meet the Team
Bertwin Zonneveld, Managing Director UK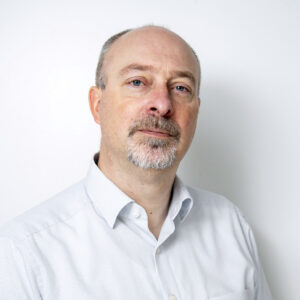 Based in Hendrik Veder Group's Aberdeen office amidst the North Sea's energy industry, Managing Director Bertwin Zonneveld initially joined the Group as Chief Commerical Officer before being appointed as MD during the global pandemic. Since then, Bertwin has helped Hendrik Veder navigate a rapidly evolving industry, becoming an integral part of the Group and strengthening its presence in the UK and defining our aims for the future.
What makes you passionate about your role?
The drive to grow HVG as a thought leader in the field of lifting, mooring, towing, and rigging solutions is a passion shared throughout the Group. Collaborating closely with the team around me, across the Group, there is a shared vision for the future of Hendrik Veder. Of course, the only way this vision is achieved is through teamwork, so having the chance to build a collective unit who are all on the same page and enjoy their work keeps not just me passionate about my own role, but all those around me in their individual roles too.
What is it you think separates Hendrik Veder Group from its competitors?
Thanks to our knowledgeable team and their wealth of experience across the industry, we can specify innovative alternatives and offer bespoke solutions that have identified Hendrik Veder Group as a market leader.
Through our lifting, mooring, towing, and rigging solutions, we have a track record of creating considerable CO2 savings for our customers, helping them achieve their ESG and sustainability targets. On top of this benefit to the environment, it's also proven to be cost-efficient which is an added bonus for customers.
As Managing Director, what is your vision for the future of Hendrik Veder Group?
From engineering to installation, we aim to offer a comprehensive full-service approach. As a full partner on the projects we commit to, the sooner we engage and the stronger our understanding of a client's operations, the more efficient our solutions will be. The success of our projects will result in substantial growth in manufactured products, where we will be able to further diversify in (recycled) fibre ropes and services. In the coming years, across these two areas, we will grow extensively to meet changing customer demand as we notice their desire to be unburdened, turning to outsource more and more.
Where do you see Hendrik Veder Group, as well as your role within the Group, in changing industry attitudes and helping to accelerate sustainability goals?
Through everything we do, the aim is to always provide support to customers that allows them to unburden themselves. Across the group, and in my role as MD, we are always looking to the future to identify what's next. By always striving for innovation and going from strength to strength in our relationships with partners, we can offer a full portfolio of products and services, from engineering to installation.
By understanding the increasing drive for sustainability and where it fits in with the development of the industry, we are always looking for solutions that will allow customers to increase the re-use of their products by, for example, re-certifying, renting out equipment, and recycling. Already, we have put great emphasis on our offering of mooring ropes that are made out of recycled fibre ropes. Sustainability isn't just a marketing message for us.
How has your prior experience helped to shape your role as Managing Director?
I've been fortunate to have a lot of experiences working as part of and with some really great teams of people and individuals. It's within these experiences managing projects that I have been able to identify what makes a team successful and the conditions that are needed to ensure everyone is working to the best of their ability in a space they are comfortable within.

I learned in the early stages of my career that I am not the one that knows all and can do everything myself. This has proven to save a lot of time and energy throughout my career as I know where my strengths lie. Instead, it is my job to delegate and create the conditions and requirements for my team to accelerate and achieve our shared goals.
What future business development opportunities are you hoping to achieve?
Thanks to our sustainably recycled mooring lines, we have a unique offering that isn't readily available elsewhere in the market. It's because of this, that we can anticipate enormous growth in the market share in the nearby future. Coming into the new year, this is a strong focus of ours and one of our main goals for 2023. By the time 2024 comes around, we are hoping to have an even more significant presence in the maritime market for fibre ropes. But that isn't all, next to mooring ropes we are also looking at the tug and towing market. There is plenty of exciting opportunities on the horizon so we can't wait to see what's next for the Group.
How are you hoping to use your own insight and experience to help Hendrik Veder Group reach its goals for 2023?
Whilst we go into every new year with high expectations, early indication shows that 2023 could be a fantastic year for the Group. We are currently expecting a huge demand for our products and services in 2023, especially from the oil and gas industry. For example, with the current need for test engineers, that suggests market demand will be many times greater than the supply in 2023.

Already we are seeing small price increases for test engineers which indicates what is still to come. Current prices in the Aberdeen market are about 30% below continental prices. Because this market is in the hands of many small and medium-sized companies/business units, competition has been fierce. I think it's time to ask for a decent rate based on actual costs for our service. Now is the time.