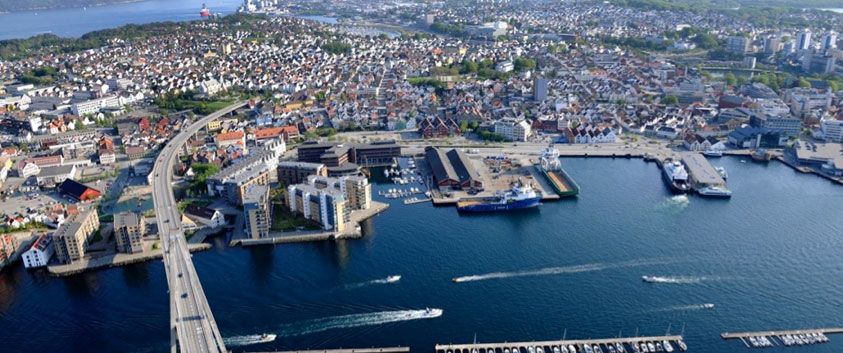 12 Mar

Meet Hendrik Veder Group Norway

March 12, 2020
Meet Hendrik Veder Group Norway
Hendrik Veder Group Norway is strategically located in the heart of Norway's oil capital and has one of the largest steel wire rope sling production capacities in the Nordics. In 1935, Helge R. Myhre founded Helge R. Myhre AS in Norway as a ship chandler. In 2004, it moved to its current premises in Stavanger and in March 2015 it became part of Hendrik Veder Group.
World-class products, local DNA
Hendrik Veder Group Norway's DNA is versatile. Our response time is short, we aim for efficient deliveries for our customers and always make use of local expertise. Today, Hendrik Veder Group is the only company in the world which supplies steel wire rope slings with steel ferrules in diameters 76 mm to 83 mm that are in compliance with the NORSOK standard R-002 – a standard covering every aspect of offshore lifting operations whether light or heavy, in air or subsea. Manufacturing heavier wire rope slings in compliance with NORSOK R-002 is achieved by use of a separately swaged conical end component, called a Multicone.
By using Talurit™ STS Carbon steel ferrules for turnback mechanical eye splicing, we are able to manufacture slings with steel ferrules ranging from 13 mm to 90 mm. This method of eye splicing reduces production time and cost considerably compared to old-fashioned Flemish splicing. Slings with steel ferrules are mostly used in subsea operations and installations where the sling is exposed to seawater, but are also preferential for use with high temperatures or for special dragging applications. The steel turnback ferrule solution is validated according to EN 13411.3 for up to 90 mm 6 strand wire rope.
Largest swaging machine on Norwegian soil
Our Stavanger site has both a production and storage capacity and is the home of Norway's largest series-produced Swaging Machine (4200 t). In addition to this, we have large quantities of steel wire rope ranging from 2 mm to 90 mm in various constructions.
Our wire ropes can be swaged with aluminium or steel ferrules, with solutions available for conical/tapered ferrule ends too. We have the knowledge, experience and equipment required for the production of steel wire rope sling assemblies adhering to the major lifting standards, such as NORSOK and DNVGL ST. This means we always produce and offer high quality products and services.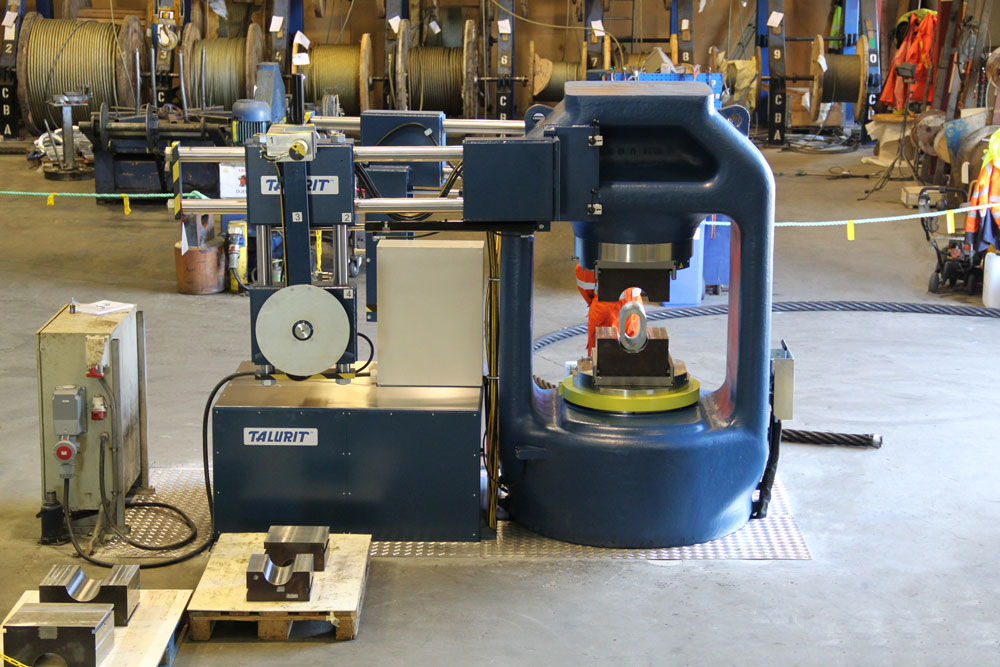 We are committed to safe workplaces and quality products and services. Therefore, we inspect our lifting equipment regularly and make use of the most reputable manufacturers. To maintain and improve our business operations we operate a comprehensive quality management system, certified to ISO 9001:2015 by DNVGL.
In addition, we are authorised by DNVGL to produce and certify lifting sets according to standards DNVGL-ST-E271 (2.7-1) and DNVGL-ST-E273 (2.7-3).
We are a certified enterprise of competence, in lifting equipment categories G10 and G11 / RX.
Contact Hendrik Veder Group Norway